Exploring Sustainability Claims: Biodegradable Fragrances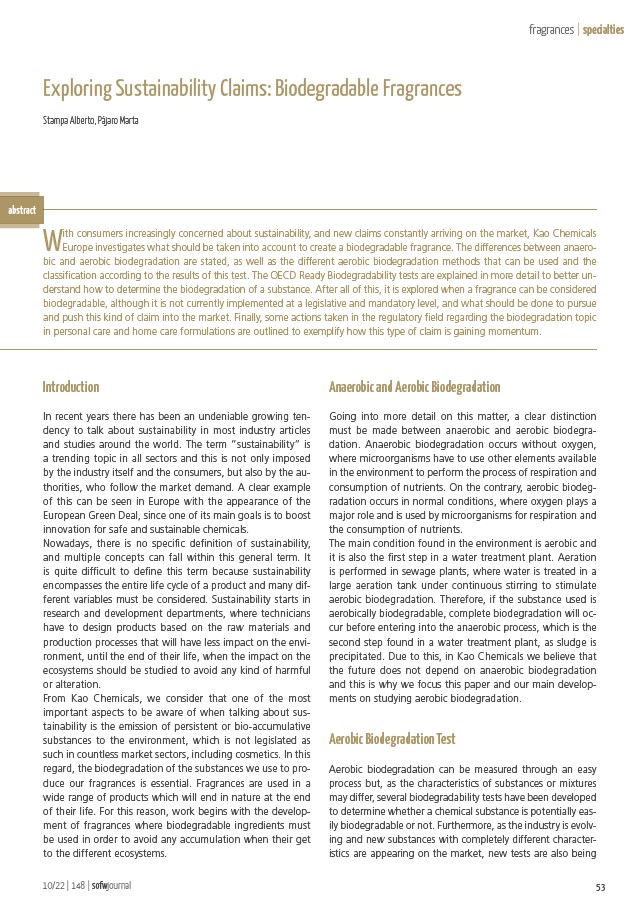 Great article of our colleagues Marta Pájaro and Alberto Stampa published in SOFW Journal issue 10/22.
Sustainability claims are constantly increasing in market demand. In the industrial world in which we live, all sectors must work in order to avoid the accumulation of substances in the environment, so that it can be preserved, and biodegradation is the only way that we can use to assure it.
Kao Chemicals Europe is investigating what should be taken into account to create biodegradable fragrances. After instensive research, some great results came up...
Do you want to know more? We encourage you to read the full interesting article and find out more.
Download PDF