SOFW JOURNAL | Japanese Facial Skin Care Routine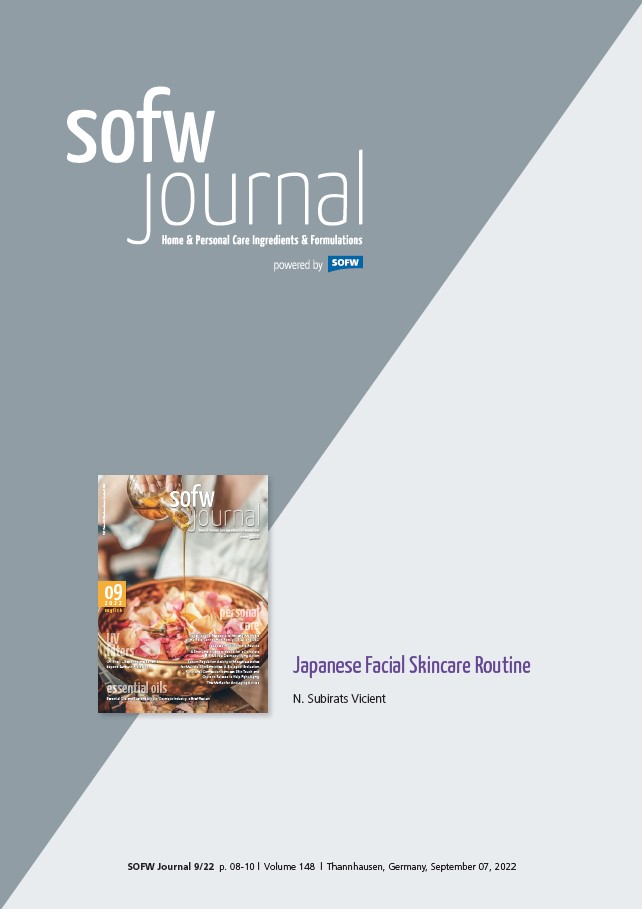 Find our latest article published in SOFW Journal issue 9-2022.
In this paper you will discover the secrets to achieve soft and healthy-looking facial skin made by Kao's active ingredients.
Our proposed skin care ritual, inspired in Japanese daily routines, is based on the use of selective cleansing formulations followed by the application of nourishing treatments to provide to the skin the necessary cleansing-hydrating balance daily. Formulations are based on four essential ingredients, which play a key role in the ritual performance: a non-ionic emulsifier with good solubilization properties, which is an ideal partner for anhydrous formulations, an ultra-mild selective cleansing foaming surfactant, an extremely moisturizing active ingredient with a skin biomimetic structure, and an emulsifier for W/O emulsions with high water content specially designed to avoid a sticky feeling.
Download PDF