Exclusive J-Beauty ingredients for the European skincare market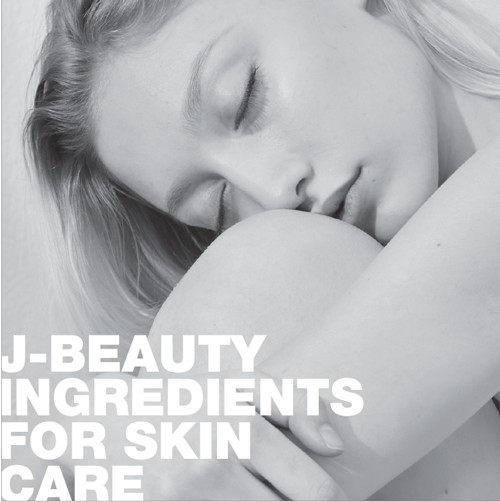 Kao Chemicals Europe has introduced some innovative ingredients from Kao Japan, to integrate the J-Beauty trend to the Western market.
J-Beauty appeared in the market as a strong contender for preventive treatment rather than corrective. It is based on the use of innovative developments and high-quality products with long-term reliability.
KAO has introduced some exclusive Japanese ingredients for skin care:
EXCEPARL IS-CE-A, an extremely moisturizing active ingredient with a skin biomimetic structure and grease free feeling.
PENETOL GE-IS, an emulsifier for W/O emulsions containing high amounts of water, especially designed to avoid that sticky feeling and provide easy spreadability.
RHEODOL 430V an extremely good emulsifier for formulations with high oil content and excellent cleansing performance.
EXCEPARL IS-CE-A is a cholesterol ester, which has methyl branched isostearic fatty acid and a low melting point.
With a biomimetic structure that provides excellent skin compatibility; it penetrates into the stratum corneum and improves the water-retaining ability of skin.
EXCEPARL IS-CE-A has several characteristic properties that suits a wide range of cosmetic applications with a high performance moisturizing agent and grease free feeling. It can be used in makeup foundation, lipstick, moisturizing creams and lotions, as additives in skin cleansing products and in hair conditioners.
PENETOL GE-IS is an emulsifier with a low HLB value specially designed to avoid a sticky feeling and offer easy spreadability.
PENETOL GE-IS is a Glycerol Alkyl Ether that stabilizes w/o emulsions containing a high amount of water.
Due to the high water content, the w/o emulsions are easy to spread and provide a high moisture sensation without leaving a greasy feeling.
By using PENETOL GE-IS many different emulsions can be prepared, like hand creams, baby creams, sun care products, makeup removers and cleansing oils, and many other cosmetic products.
RHEODOL 430V is a very good emulsifier and solubilizer for formulations high in oil, it has excellent emulsifying properties and is an ideal ingredient for cleansing oils or makeup removers. Its main role is to change the emulsion phase while face washing resulting in a better cleansing effect.
This safe and non-irritant ingredient allows for fine uniform emulsions or even transparent solutions.